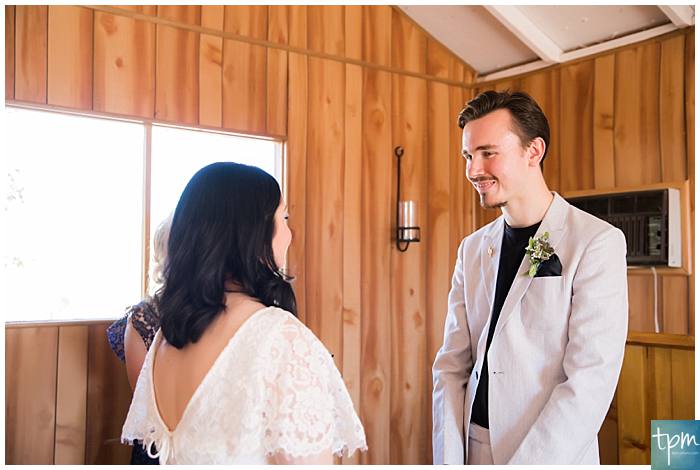 Just about every couple in the universe wants their day to be unique and memorable. That's why Las Vegas is known as the wedding capital around the world. A romantic Las Vegas desert wedding can be yours because we've found the perfect spot for making it official.
This U.K. couple was looking for adventure, natural beauty and the "ink" of a lifetime.
Tucked Away In Cactus Heaven
Our British loved-up pair chose to travel just outside the glitz and glamour of the famous Strip for privacy with a modern touch. They chose a Cactus Joe's wedding on Blue Diamond Road to say their "I dos." It's one of our favorite Vegas elopement packages.
The eclectic nursery is filled with striking cacti, impressive Joshua trees and colorful flowers in a botanical desert garden. Nestled on the welcoming property is a rustic wedding chapel with a knotty pine interior and wedding officiant waiting for them.
Charming Venue Is Different
Our romantic U.K. visitors decided on eloping and doing it their way. They wanted a chapel ceremony, but they also desired an easy, up-to-date, sexy way of creating the ideal moment.
The bride wore an elegant wedding jumpsuit-dress designed by the London-based Whistles fashion brand for a modern, feminine appeal.
The beautiful images captured by our Vegas photographer show the true love of this hip bride and groom during their Cactus Joe's wedding.
Post-Wedding Means Fab Fun
When choosing from our best elopement packages, couples discover there's much uniqueness to enjoy here. Our U.K. friends topped off their Las Vegas desert wedding by getting his and her cactus tattoos. What a sweet, romantic way to say "I love you" in body art.
Posing for photos against the sultry desert/mountain landscape created the ultimate Cactus Joe's wedding.