Disclosure: This post may contain affiliate links. Please see our full disclaimer to learn more.
I think we can all agree the world is a strange place right now. So many aspects of our daily lives have changed and everything seems to have come to a screeching halt. We have spoken to so many couples who had to postpone their wedding day. They feel a sense of loss after spending months on end planning for their big day and the build of excitement only to have that day pass, stuck in their homes. So we decided to give you a few ideas on how you can still celebrate your original wedding day while in quarantine. Hopefully, these will tide you over until you get to the real thing!
Our list in short form:
Pop the bubbly
Exchange rings
Have a dance
Picnic
Dress up
Take some selfies
Write some special words
Zoom with family and friends
Eat cake
Reminisce about the proposal
Photograph your heirlooms
Express gratitude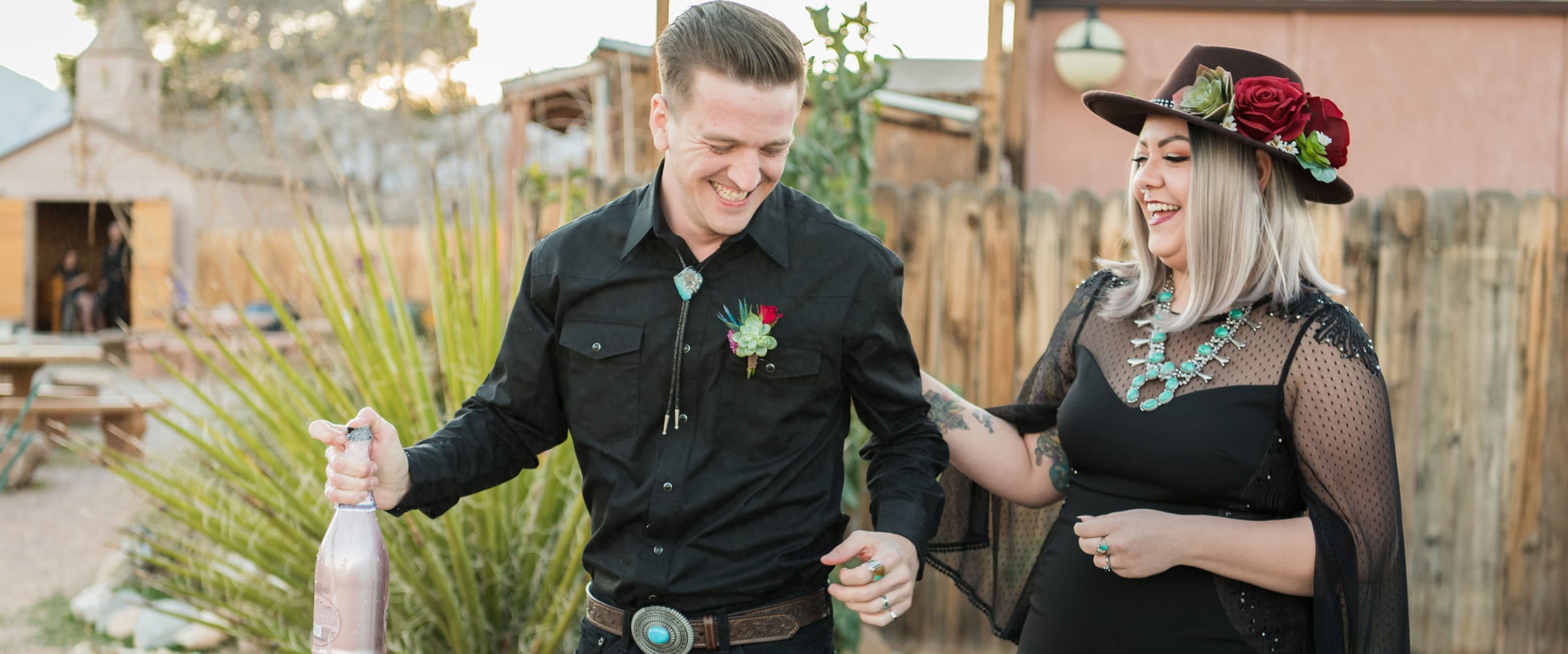 Pop the bubbly
One of our amazing photographers, Jessie from The Emerics suggests celebrating with a glass of bubbly! Nothing says wedding celebration quite like popping champagne so go ahead and open up a bottle (or two) and toast to your future together. You don't need a big crowd to make a toast and the plus side is you get to practice before your big day.
Exchange ring pops
Dying to experience that moment where you slide those rings that symbolize forever onto each other's finger? Have some fun and create a preview version of that with ring pops. Not only will you feel like a kid again but you'll also have something yummy to snack on!
Have a dance
Carrie from Carrie Pollard Photography, another one of our amazing photographers, They tell us to dance like no one's watching and in this quarantine, no one really is so take advantage of it. Practice your wedding dance or simply enjoy a nice slow dance together to rekindle that flame.
Picnic in your backyard
Grab a blanket and some wine and cheese and go on a lovely picnic in the comfort of your own backyard. You don't have to worry about fighting other people for a good spot and you have all the privacy you need for some nice alone time together while you get some much needed fresh air.
Dress up
Look, pajamas are comfy and we all love that we have an excuse to live in them 24/7 but sometimes it's a good idea to dress up for each other and see the other party in all their glory. You don't have to dress like you're going to the opera but at least wear your best "first date" attire to bring back memories of the day you met!
From one of our preferred partners, Amelia from Amelia C and Co:
"Get dolled up- the works. Blow out and curl your hair, put your full face of makeup on. Exfoliate and shave, slather yourself in your favorite lotion. Give yourself the experience of feeling incredibly beautiful that day."
Take some selfies
Maybe you cringe when other people do it or maybe you are the selfie couple of the year. Either way, with endless filters at our access these days you can have at least an hour of fun taking selfies and pretending to be everything from rabbits to monsters in outer space. Sometimes it's good for a belly laugh.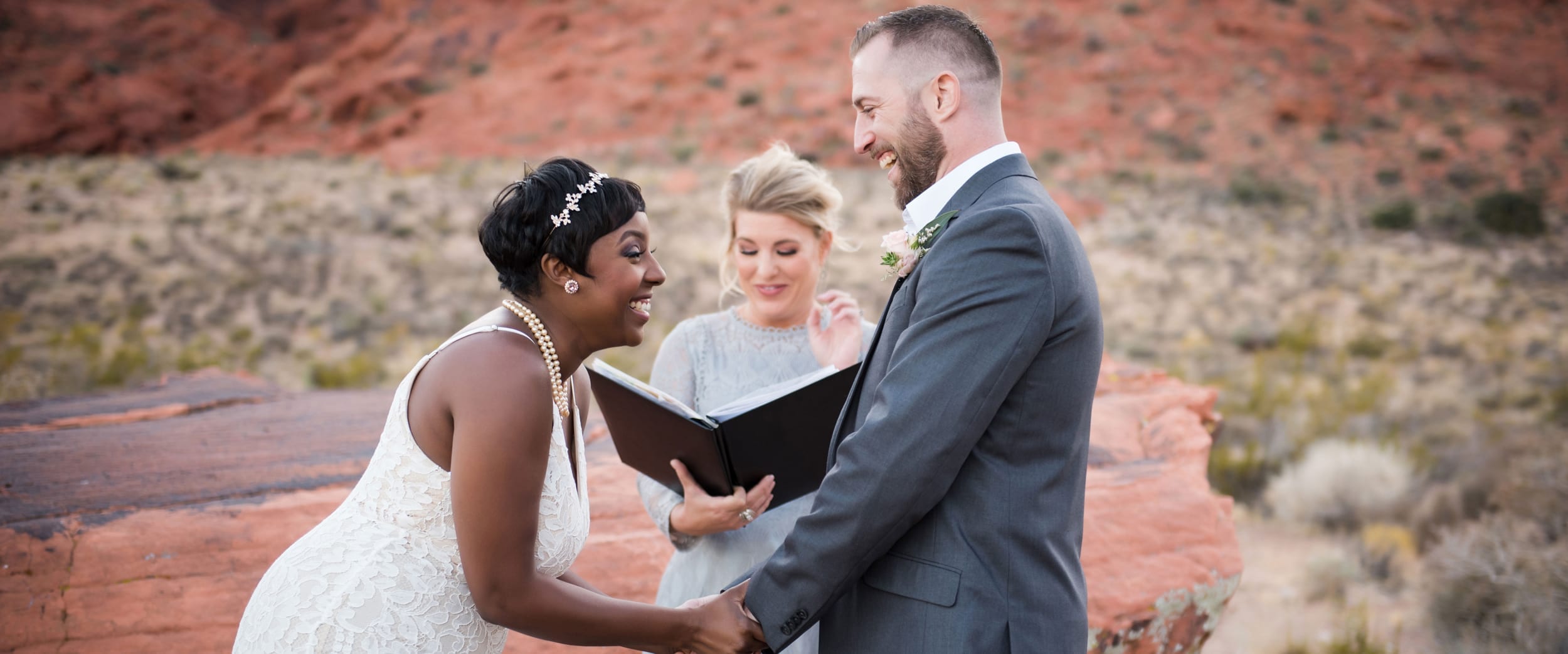 Write some special words
Practice those vows now! Whether you read them out loud to each other or simply write them in a note and exchange them to read later, telling your significant other what you love about them is always a great bonding moment that you'll remember forever.
Zoom or call friends and family
It's definitely important to not isolate socially so get on a Zoom call or chat room with loved ones and have a mini celebration together. Have everyone dress up or make a dish, or even throw some confetti at the end. The internet gives us endless possibilities to celebrate while away.
Eat cake
Let's admit it, sometimes during weddings we are all eyeing that cake and just waiting for them to announce it's time to cut it! Now you can have your cake and eat it too, and in your pj's! Support your local bakery and indulge your sweet tooth all at the same time.
Reminisce about the proposal
One of our preferred partners, Vanessa Naumann of Storybook Planning and Design suggests, reminiscing about the proposal. Sometimes it's nice to relive the moment you said "yes" to remind each other of the excitement that lies ahead. When you proposed or accepted, you knew the wedding would be a little ways off but were still excited and full of hope. This time is really no different so celebrate the excitement of the anticipation of it all!
Photograph your heirlooms
Grab that "something old" item you had planned on wearing during your wedding and preview it to the world. Take some nice pics of the item and show it to your loved ones on social media. Make sure to include the story of what makes the item special so you can all share in the family history.
Express gratitude
Vanessa from Storybook Planning and Design also suggested that couples express their gratitude to each other. Now more than ever is a time to lift each other up through words of encouragement. Let the love of your life know how much you appreciate them and why and then extend that sentiment to others close to you. You don't need an official wedding ceremony to tell people you love them so take this golden opportunity to reach out and spread the love!