Disclosure: This post may contain affiliate links. Please see our full disclaimer to learn more.
It's Time to Realize the Joys of Planning Your I Do-Take Two
There are some weird ideas attached to who can and can't plan a vow renewal. For example, for a couple who are approaching a massive marriage milestone (10, 25, and 50 years), it's absolutely fine for them to start planning a vow renewal. For newly-weds married less than a year? Well, it's a bit soon, isn't it?
Another example: couples who have been through a rough patch and want to make amends. Also fine to have a vow renewal. For couples who have been happily married with no hiccups? Well, they should wait it out until they reach one of those milestones we talked about.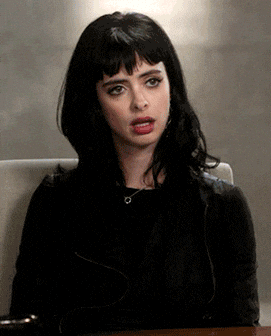 Here at Cactus Collective Weddings, we're calling time on these vow renewal myths. In our opinion, planning a vow renewal shouldn't be restricted to a few occasions. And here's why.
Vow renewals are a reaffirmation of your love
Whether you do it a day, a month, or a decade after your wedding, a vow renewal is a celebration of your marriage and reaffirmation of your love. There's no written rule in Ye Olde Book of Wedding Lore saying vow renewals can only happen after X-number of years.* If there's love that you want to celebrate, you can have a vow renewal. And who you choose to share that celebration with is entirely up to you. It can be just the two of you, the two of you and the young family you've created, or the two of you and your original bridal party.
So now the biggest myth has been busted and we're getting comfortable with the idea of planning a vow renewal, let's look at how you can make it epic.
9 Tips for planning an epic vow renewal
Your I do-take two may come with more flexibility and freedom. So get playful! Here are nine tips for making sure you have a beautiful, fun, and unique vow renewal service.
1. Choose a date
If you're marking an anniversary with a vow renewal you may want the service on the same date as your original wedding. But you don't have to. You could choose another meaningful date. For example, you could pay tribute to another special couple (parents, grandparents, lifelong friends) and hold your vow renewal on their wedding anniversary. Birthdays, special holidays, memorable date nights, or the date you got together also work well.
If you're not too bothered about holding it on a significant date, then choose a date that works for your guests. Admittedly, this is planning by committee but if you eloped and know you want guests at your vow renewal this makes sure the people you'd love to have there can make it.
2. Pick a gorgeous venue
The same beautiful wedding locations available for first-time services are open to vow renewals. So, shelve that idea of nipping to the courthouse (unless that's really, honestly all you want) and pick a venue that's gorgeous.
3. Dressing for the occasion
For some, a big part of getting married dressing up in a beautiful gown or a well-tailored suit. Use your vow renewal as a chance to wear your wedding outfit again. If it's been a few years since your special day — maybe your taste and style have changed — then here's your chance to find something equally glamorous and completely different.
4. Exchanging tokens of love
You may have swapped rings as a symbol of your love and commitment on your wedding day. For your vow renewal, you can do the same again with your original rings or have a completely separate token of love. New rings but worn on a different finger keep it traditional (and is useful if you broke or lost your original ring) but swapping other items of special jewelry — watches, necklaces, bracelets — is also common.
Want something completely different? You could take inspiration from a former CCW Couple and get matching tattoos after your service.
5. Writing your vows
Relationships change over time. There are things you want to promise to your partner now that weren't relevant when you got married. For example, you may want to mention your children, a change in lifestyle, or acknowledge tougher times that you've overcome together. Here's your chance to update your promises of love and commitment.
6. Get an official or unofficial officiant
Renewing your vows has a lot more flexibility when it comes to choosing an officiant. If you have fond memories of your officiant from your wedding, you can ask them to lead your vow renewal but as these services don't have legal implications you don't have to book a legal officiant. Instead, a close friend or family member could lead the ceremony. If you're holding your vow renewal in Las Vegas, you could get in on that nostalgic Las Vegas wedding vibe and book a celebrity impersonator. 
Extra tip: If you got married in secret and don't want guests knowing this, then booking a registered officiant is a good idea. And this leads us nicely to…
7. Mum's the word
Some couples complete the legal part of their marriage in private. This suits them but can hurt the feelings of friends and family. When this is the case, holding a vow renewal helps those people feel included and means you still have a special celebration that involves those who are most important to you. If you're keeping it quiet that you're already married, let your wedding coordinator and officiant know so they can be discreet.
8. Photos of your second special day
Photos capture the lasting memory of your special day, so having a professional photographer at your vow renewal is on par with having a professional wedding day photographer. If you had a photoshoot on your original date then why not recreate some of those images and display them side-by-side? If you missed out on photography the first time then you might consider having the professional wedding day shoot that you missed.
9. Go all out
This is your chance to indulge in all the details — big and small — that you didn't (or couldn't) have at your original ceremony. For example, if you did the big white wedding last time your vow renewal could be a micro wedding. If you walked the aisle to a traditional piece of wedding music before, now you can have your favorite pop or rock tune. Had a fancy three-course meal before? Your vow renewal could be a laid-back barbecue and beers.
Plan your vow renewal in Las Vegas
You have your reasons for wanting a vow renewal, and they are all valid. Especially if you're a couple dealing with constant postponements. (Thanks, COVID-19.) Understandably, you may want to get on with the legal part of your marriage so you can carry on with your life. But rather than never experiencing that sparkle that comes with planning a whole celebration, consider holding a vow renewal at a later date and when you and your potential guests are ready. If this sounds tempting, our special vow renewal service is exactly what you need for a stylish, intimate, and affordable vow renewal in Vegas.  
*Ye Olde Book of Wedding Lore, as far as we're aware doesn't actually exist and is about as real as the Holy Grail.