Weddings & Elopements
Outdoors and simple in nature, the Eldorado Dry Lake Bed in Boulder City, NV is perfect for that couple not wanting much in the way of muss or fuss. Providing you with a clean palette to start with, you can make this location your own. Each pop of color in dress, floral or prop will add an impressive element to the rather unassuming backdrop. Keep it simple or spice it up. For each couple and in each photo taken, your day will be made uniquely yours.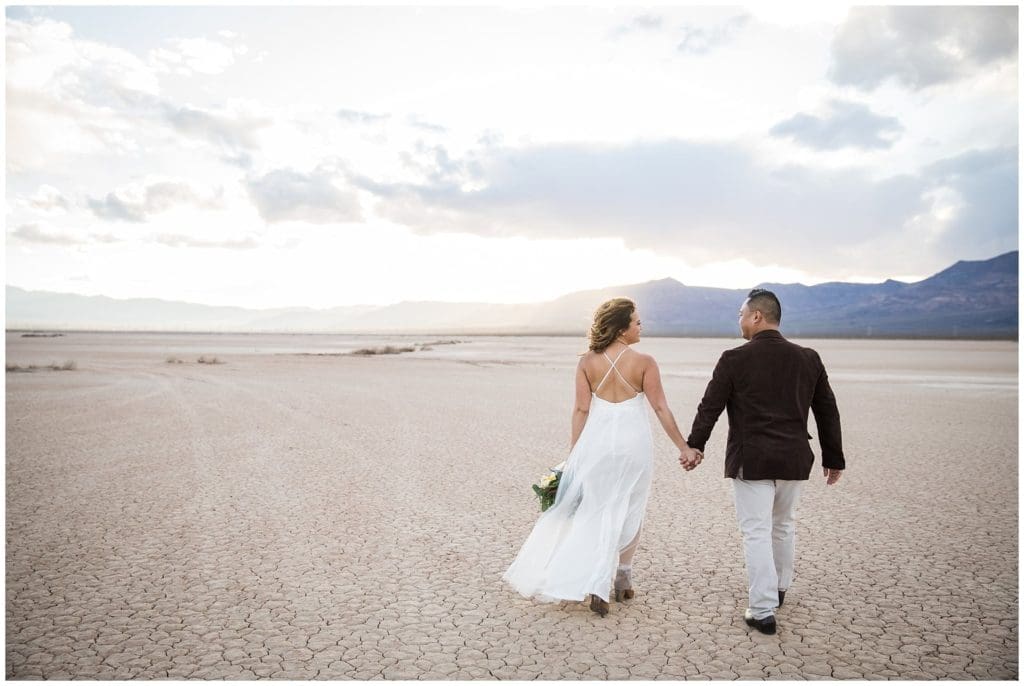 This dry lake bed is versatile and can accommodate any feel you want to create, from classic to edgy. Among the barren landscape, you will be the highlight. The dry lake bed is great for taking a multitude of photos. We can play off of the sun during the day or the darkening sky and shadows at dusk. The possibilities for memorable and unique photos are endless. Located just 30 miles from Las Vegas, you're close enough to all of the amenities and entertainment you may want or need. However, you're still far enough away to keep your wedding private and secluded. And although you have access to all that Vegas has to offer, you have Boulder City nearby as well. For outdoor enthusiasts, biking, hiking, horseback riding and camping can be enjoyed before or after your ceremony. Fairly moderate temperatures throughout the year allow for year-round ceremonies. But remember that you are exposed and plan accordingly. In the summer months, you are left very vulnerable to the sun and heat. Open, airy and simplistic, this outdoor wedding location is perfect for a Las Vegas elopement. For those couples who are desiring an affair in which the two of you are the centerpiece, this location will not disappoint.
Dry Lake Bed Venue Fee & Wedding Packages
The investment to hire Dry Lake Bed is:
$200
Next, simply choose the wedding collection package that fits your budget and wedding style.
Personalize Your Collection with Extra Touches
A cake and champagne mini reception, live acoustic ceremony music and eco-friendly décor. These are just a few of the extra flourishes you can book through us so your special day feels extra special. See the full list of options.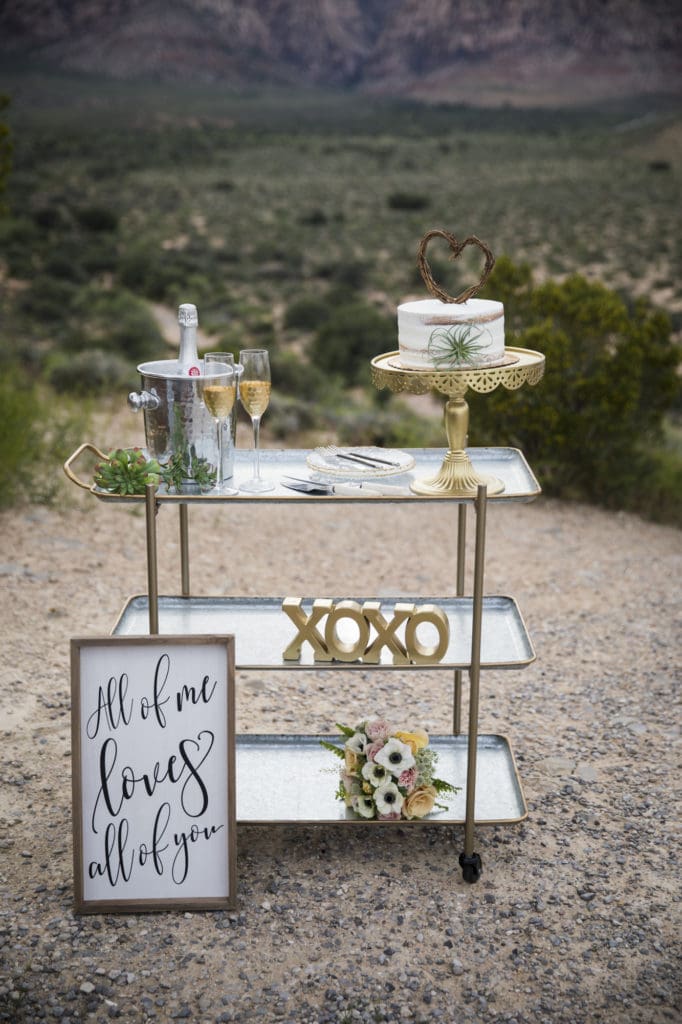 "The photos Cactus Collective showcases on the site is exactly what you get. I would trust McKenzi and Cactus Collective a million times over! Thank you, Thank you!"
"We knew we wanted to try finding a package-type deal in Las Vegas for our small wedding. We opted for a few add ons like music, a site visit, extra photography, videography, and champagne toast. The team was communicative throughout the whole process."
"Cactus Collective helped me plan a destination wedding at the scenic Valley of Fire outside of Las Vegas. Everyone commented that the ceremony, officiant, food, decor and overall experience was amazing. Thank you Cactus Collective and your incredible team for a day I'll always remember!!!"