This dazzling location 90 minutes from the Las Vegas Strip boasts a myriad of stunning red rocks that make the desert glow at sunset, hence giving it the origin of its name: Valley of Fire. We have obtained all the permits needed for this exclusive location so you can just sit back, relax, and enjoy the view!
Even though we organize intimate elopement ceremonies in naturally stunning, outdoor wedding venues throughout the Nevada desert, Cactus Collective weddings, at its core, is a photography-based company.
Photography is included in all of our packages. We're passionate about taking snapshots of our couples saying "I do" in some of the most beautiful, natural backdrops in the universe.
When you browse our portfolio, get a feel for our talent and notice the high-quality, clean and consistent editing. In each vivid photo, our photographers capture a unique moment and different story.
Valley of Fire Venue Fee & Wedding Packages
The investment to hire Valley of Fire starts at:
$630
Next, simply choose the wedding collection package that fits your budget and wedding style.
Personalize Your Collection with Extra Touches
A cake and champagne mini reception, live acoustic ceremony music and eco-friendly décor. These are just a few of the extra flourishes you can book through us so your special day feels extra special. See the full list of options.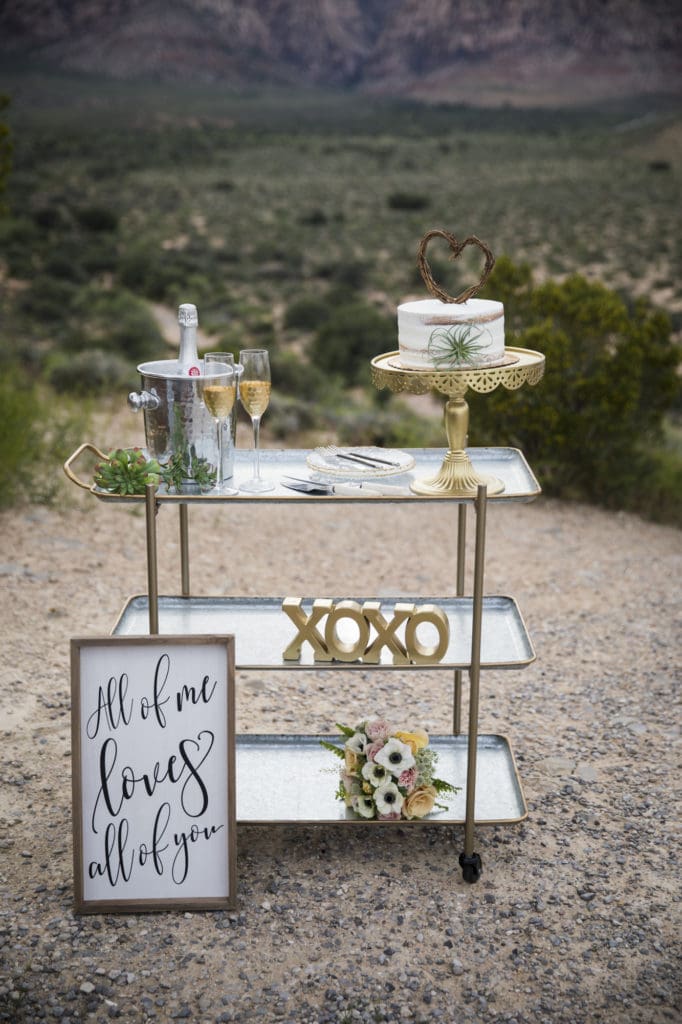 "The photos Cactus Collective showcases on the site is exactly what you get. I would trust McKenzi and Cactus Collective a million times over! Thank you, Thank you!"
"We knew we wanted to try finding a package-type deal in Las Vegas for our small wedding. We opted for a few add ons like music, a site visit, extra photography, videography, and champagne toast. The team was communicative throughout the whole process."
"Cactus Collective helped me plan a destination wedding at the scenic Valley of Fire outside of Las Vegas. Everyone commented that the ceremony, officiant, food, decor and overall experience was amazing. Thank you Cactus Collective and your incredible team for a day I'll always remember!!!"