Wilson Creek Winery Weddings
Affordable, Stylish And Intimate Micro Weddings
Conveniently located between San Diego and Los Angeles in Temecula, CA, Wilson Creek Winery weddings offer an intimate setting for today's modern micro wedding or elopement. The natural scenery of the vineyard surrounds couples with fresh air and an elegant atmosphere, sure to leave a lasting impression on guests no matter the size of the celebration. From the rehearsal dinner to the reception, couples and their guests are surrounded by timeless elegance.
There's a Lot to Love about Weddings at Wilson Creek Winery
Several on-site venue options offer a variety of experiences
Rehearsal dinner, ceremony and reception can all be held on the Wilson Creek Winery property
Venue accepts over 20 guests
Affordable pricing provides elegant experience to couples of all budgets
Custom wedding labels ensure memorable toasts or favors
Family-friendly venue for guests of all ages
Wilson Creek Manor provides accommodations for up to 24 guests
LGBTQI+ friendly venue
About Our Wilson Creek Winery Packages
Plan your perfect wedding without compromise with Cactus Collective Weddings. We work with each couple individually to make sure that every detail, big and small, are arranged for your wedding.
We'll handle the professional photography, officiant, bouquet and boutonnière, and the wedding permit along with the wedding venue so you don't have to. Planning a wedding has never been more convenient.
Personalize Your Collection with Extra Touches
A cake and champagne mini reception, live acoustic ceremony music and eco-friendly décor. These are just a few of the extra flourishes you can book through us so your special day feels extra special. See the full list of options.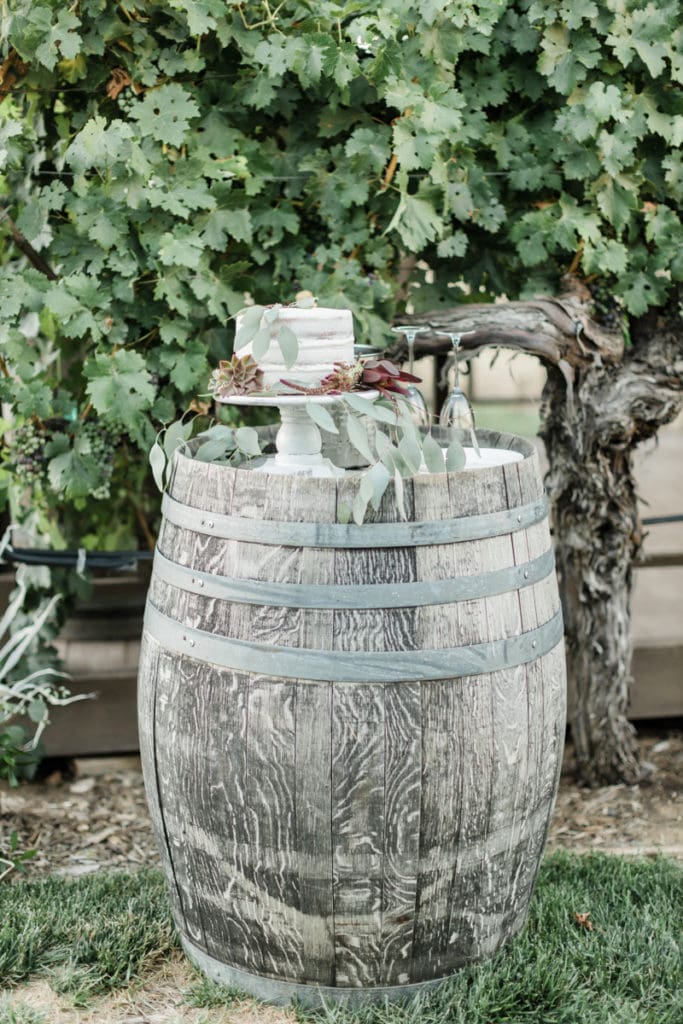 "I just told them what I wanted and showed up at the location. The minister, florals and photographer were already there with everything we needed."
"Nothing but amazing things to say about this company! They made wedding planning so simple. We loved how our photos turned out as well."
"Everyone was a pleasure to work with, very professional and listened to how we envisioned celebrating our wedding. I felt like our photographer and officiant were genuinely excited for us, which was very sweet considering how many weddings they must help execute. You could really see the passion for their profession. Couldn't have been happier with our experience!"
Upscale Intimate Wedding Experiences Made Convenient And Affordable  
Wilson Creek Winery weddings provide an elegant, atmospheric, and intimate experience for couples of any budget or vision. Located one hour from San Diego and two hours from Los Angeles, the convenient location only feels far away from the hustle and bustle of city life. Matching with our values of affordable, sophisticated, and stylish micro weddings and elopements, Wilson Creek Winery weddings are a perfect fit for our Cactus Collective Weddings standards.